Guest posting is a complex task with long-term benefits, but it often requires a lot of up-front effort. It feels bad to spend hours or days on something only to barely see tangible results. You want a shortcut, and I don't blame you. That's why I made this site in the first place!
One of the most tedious parts of guest posting is gathering up a list of sites to consider. I've written before about how to go about finding sites and sorting them, but hey, why not skip some of that? I've compiled a list of 100 sites below that you can use as places to pitch. All 100 sites are in the general Marketing vertical, with varying niches and styles between them.
There are plenty of marketing blogs out there that accept guest posts but aren't on this list. Why not? Well, they don't have pages dedicated to the topic. Any site might be receptive if you have the right reputation or ask the right person; I'm compiling this list of sites that have publicly accessibly pages and guidelines.
Categorization
If you've been reading this blog for a while, one thing you've probably noticed is that I keep coming back to this idea of tiers for sites. It's a flexible system; what I consider mid or low tier might not be that low to you, or what I consider high tier might be mid tier to you. To give you an idea of how I might categorize individual sites, I've categorized these in a rough distribution of tiers.
One thing to note here is that just because I put a site on the "low" tier doesn't mean there's anything wrong with the site! It's simply that, in comparison to higher tier sites, the SEO value and traffic potential of these smaller sites isn't as large. You can still forge excellent relationships and partnerships with these sites. All of them produce and publish high quality content, and I have no reason to do anything but recommend them. After all, the actual low quality sites and spam sites aren't even going to make it on the list!
The Lower Tier
Every site on the low tier list is a perfectly viable site to write for. In fact, they often become the foundation of a good outreach campaign. A site on the low tier list means it's likely not too difficult to write for, or will have a fairly low initial impact on your traffic and SEO, though this will vary from site to site. Start with these and work your way up.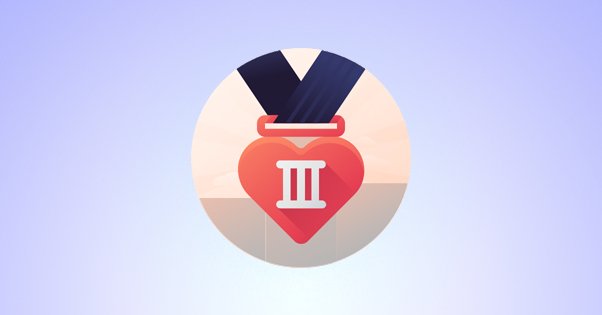 I've foregone descriptions for most of these, as there's not a lot unique to say about them. They're all decent marketing blogs and the pages I link have their own processes and guidelines for you to read.
Learn Inbound – https://learninbound.com/write-for-us/
SERPStat – https://serpstat.com/blog/how-to-submit-a-guest-post-to-serpstat-blog/ – Unique in that they provide an embedded Google doc with topic ideas you can pitch right away.
TechWyse – https://www.techwyse.com/write-for-us/
Search Marketing Web – http://www.searchmarketingweb.com/write-for-us/
Search Engine Platform – http://www.searchengineplatform.com/write-for-us/
SEM Updates – http://www.semupdates.com/write-for-us/ – A broad-spectrum marketing blog with a handful of topic ideas ready to go.
Inboundo – https://www.inboundo.co/blog/write-for-us/
EntrepreneurHQ – https://entrepreneurshq.com/write-for-us/
Linkody – https://blog.linkody.com/write-for-us
BPlans – https://articles.bplans.com/authors/
ReveNews – http://revenews.com/revenews-contributor-guidelines/
SMB CEO – http://www.smbceo.com/contact/
Income Diary – https://www.incomediary.com/write-for-incomediary – One of the few sites on this list willing to pay for good articles.
Web Traffic ROI – http://webtrafficroi.com/guest-post/
Creative Guerilla Marketing – http://www.creativeguerrillamarketing.com/contribute/
Famous Bloggers – http://famousbloggers.net/submit-your-article
Birds on the Blog – https://birdsontheblog.co.uk/blog/guest-post-requests/
Pepipost – https://pepipost.com/write-for-us/
Woodpecker.co – https://blog.woodpecker.co/write-for-us/
Online Income Teacher – http://onlineincometeacher.com/write-for-us/
Tweak Your Biz – https://tweakyourbiz.com/write-for-tyb
CFAgbata – http://www.cfagbata.com/write-for-us/
Smart Insights – https://www.smartinsights.com/contact-us/
Benchmark – https://www.benchmarkemail.com/blogs/detail/marketing-professionals-write-guest-blogs-for-benchmark-email – This information may be out of date, or still viable; someone let me know.
Spin Sucks – http://spinsucks.com/site/be-a-guest-blogger/
Lucid Press – https://www.lucidpress.com/blog/write-for-us
Marketing Tech – https://www.marketingtechnews.net/write-for-us/
Fearless Flyer – http://fearlessflyer.com/guest-post-guidelines/
Lemon Stand – https://blog.lemonstand.com/write-for-us/
PageWiz – https://lp1.pagewiz.com/guest-content
Web Alive – https://www.webalive.com.au/write-for-us/ – An Australian site, one of a few on this list.
Kuno Creative – https://www.kunocreative.com/guest-blog-guidelines
Viral Blog – https://www.viralblog.com/contact/
Web Analytics World – https://www.webanalyticsworld.net/2012/04/would-you-like-to-write-for-web-analytics-world.html
Reality Ninja – https://www.realtyninja.com/editorial-guidelines – Exclusively accepting Canadian submissions with no exceptions.
Under Construction Page – https://underconstructionpage.com/guest-posts/
Rahul Digital – http://rahuldigital.org/contribute/
Tech Magnate – https://www.techmagnate.com/blog/become-a-contributor/
Lilach Bullock – https://www.lilachbullock.com/write-for-me/
Hellbound Bloggers – https://hellboundbloggers.com/join-hbb/
Netvantage Marketing – https://netvantagemarketing.com/blog/know-search-or-social-media-write-for-us/
Complete Connection – https://www.completeconnection.ca/write-for-us/
Brand Driven Digital – https://www.branddrivendigital.com/write-for-us/
Skyje – https://skyje.com/write-for-us/
Blogging Bistro – https://bloggingbistro.com/submit-a-guest-column-to-blogging-bistro/
Jayson Online Reviews – http://jaysonlinereviews.com/guest-blogging-i-am-looking-for-guest-bloggers-on-my-blog/
iTechCode – http://www.itechcode.com/join-itechcode/
Chatterbuzz – https://www.chatterbuzzmedia.com/write-for-us/
Result First – https://www.resultfirst.com/knowledgecenter/write-for-us/
Dealer Marketing Magazine – http://www.dealermarketing.com/write-for-us/
Rapid Boost – https://rapidboostmarketing.com/guest-post-guidelines/ – Noteworthy in that they ask for very long articles with images included.
Brandignity – https://www.brandignity.com/guest-blog-opportunities/
Tom Altman – https://tomaltman.com/guest-blogging/
Inkwell Editorial – https://inkwelleditorial.com/guest-posts-wanted-submission-guidelines
The Middle Tier
Every site in the middle tier list is a site that has some serious potential value to you when you write for them.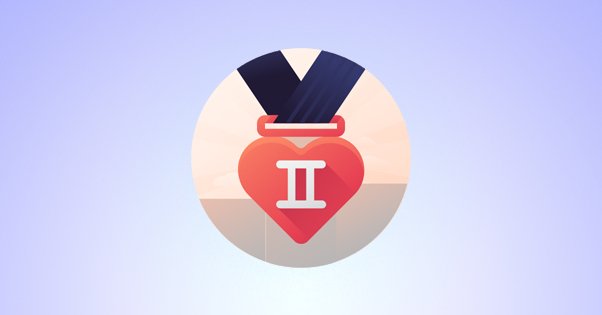 It might mean a good byline, or a good infusion of traffic, or a solid backlink. Middle tier sites are often growing, and may become high tier sites some day, which means they're excellent targets for ongoing relationships.
The High Tier
High tier sites are sites you recognize by name, that routinely top the Google search results, and that aren't going anywhere any time soon.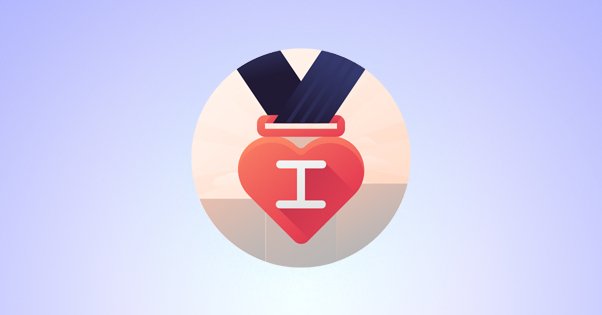 They'll give you a great link, or a burst of traffic, or a bump in your subscriber count just for writing for them. If you can routinely contribute, you're on the fast tract to the big time. These are tougher to land, especially without links to existing published works:
SEMRush – https://www.semrush.com/blog/guidelines/ – Extremely strict requirements for submission. Prefers highly educational and specific content.
Jeff Bullas – https://www.jeffbullas.com/writing-process-guidelines/ – Jeff is a well-known name in marketing and scoring a place on his blog is a dream. Be sure to read the guidelines thoroughly!
Search Engine Journal – https://www.searchenginejournal.com/contribute/ – SEJ is straddling the line between mid and high tier, but their longevity puts them over the top.
Hubspot – https://blog.hubspot.com/guest-blogging-guidelines – Hubspot actually has three interrelated blogs, each with their own guidelines. Pick the right one and read carefully for the best chance at success.
MarketingProfs – https://www.marketingprofs.com/write-for-us – A very good site with a very potent byline, but you have to make sure you abide by their process.
Social Media Examiner – https://www.socialmediaexaminer.com/writers/ – You know these guys, you know what they focus on, and you know their style. Now read their guidelines and pitch away.
CoSchedule – https://coschedule.com/write-for-us/ – They get a lot of pitches so make sure to follow the guidelines so you don't get dumped aside out of hand.
PRSA – http://prnewpros.prsa.org/write-for-us/ – One of the top tier PR-focused marketing blogs out there, they have a month by month set of defined themes for you to run with.
Matthew Woodward – https://www.matthewwoodward.co.uk/write-for-us/ – One of the top thought leaders in a lot of gray hat marketing techniques, this is a great place to show off your authority or a clever technique or case study.
Mashable – https://mashable.com/submit/ – Mashable isn't really a marketing blog so much as it is a tech news agency, but if you have something newsworthy in your niche, it can be a great destination.
Outbrain – https://www.outbrain.com/blog/guest-blogging-guidelines/ – One of the foremost leaders in native advertising, Outbrain is a very selective but very good publisher.
Honorable Mentions
The honorable mentions section is a selection of good or great sites to guest post for that have something disqualifying them. Some might temporarily be closed to submissions, while others might have another barrier to entry. Check them occasionally and see how they look for a submission.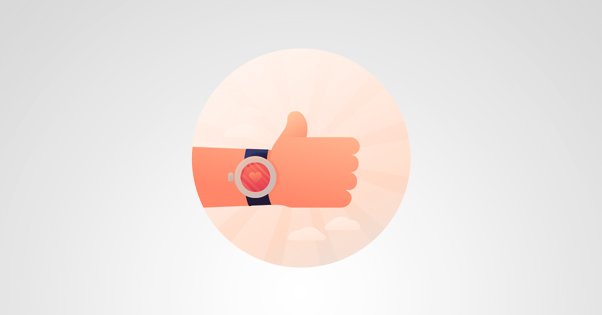 Also, remember that a site being closed to submissions doesn't mean it's impossible to write for, just that you need a lot of good citations, a good reputation, and/or a good contact within the organization to get you noticed.
Disagree? Have your own site you want on the list? Think one site or another should be on a different tier? Did one of my links break or a site close contributions? Let me know in the comments. Oh, and if 100 isn't enough, or you're looking for a different niche, check the top of the page for our master list!